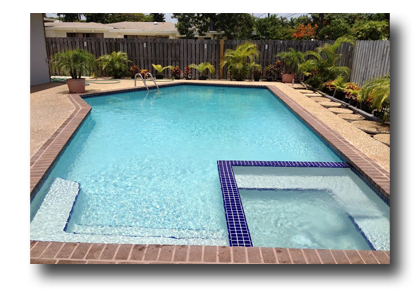 Based in Fort Lauderdale, Florida, Bella Pools of South Florida is a licensed and insured pool contracting company that specializes in installation, repairs, renovations, and tiling.
All jobs are done in-house (no subcontracting) and we guarantee our work from 10 years to a lifetime on certain products and/or services.
Bella Pools has also teamed up with a water chemist to assist those who have difficulty keeping water chemistry balanced, as well as facing the common problem of staining that commonly occurs in South Florida pools.
Our quality work is consistent, guaranteed, and monitored by our strict quality standards. The staff at Bella Pools will leave surrounding area of your pool as clean as when we arrived.
Call us today to learn more and to receive a quote for your desired project.